Great News for Anaphylaxis Emergencies!
Parents, as well as teachers of children with anaphylaxis can now keep spare adrenaline auto-injectors (AAIs). The Department of Health has made the decision to allow schools to keep spares on site for emergencies.
The new legislation came into effect on the 1st of October! This new regulation will allow staff to administer emergency AAIs to any child who has been assessed as being at risk of anaphylaxis.
SkillBase First Aid Trainer Network Manager Donna Ashton says:
"I am delighted at the news that schools can now hold a spare AAI. We know from the many schools we work with across the country that emergency treatment for anaphylaxis is concerning for all in the sector. We know how popular the decision was taken on spare inhalers for Asthma was a few years back, and I know that schools will welcome this news too"
So Who Made This Happen?
Groups of people clubbed together in order for their voices to be heard. The working group is made up of representatives from:
The Anaphylaxis Campaign

Allergy UK

the British Society for Allergy & Clinical Immunology (BSACI)

The British Paediatric Allergy Immunity and Infection Group (BPAIIG)

And The Royal College of Paediatrics and Child Health (RCPCH)
Over the last two years, these groups have campaigned for the Government to amend the Human Medicines Act. This was to allow schools to buy AAIs from a pharmaceutical supplier, without prescription, for use in emergencies.
The working group and their respective organisations welcomed the new legislation. School staff are now able to administer an emergency AAI to any child who has been assessed as being at risk of anaphylaxis. This will be such a huge reassurance for parents and teachers.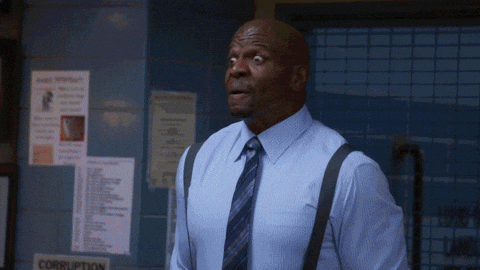 Their anaphylaxis campaign gained a huge amount of support from parents and teachers!
Over 1600 parents and carers, and 800 teachers completed a survey in 2015 to assess backing for the campaign. Over 99% of parents and 96% of teachers supported this proposal. The value of this campaign was incredibly high.
The survey formed a crucial part of the evidence presented to the Department of Health. A public consultation conducted by the Department of Health this year also found overwhelming support for a change in the law to allow schools to hold spare AAIs, without a prescription, for use in emergencies.
A joint statement from the five organisations urges that:
"The rise in food allergy among young people is posing a significant risk for schools. These children could be faced with a life-threatening situation which require urgent action. One in five fatal food-allergic reactions in children happens at school, therefore they can now purchase the first-line treatment for anaphylaxis. They will not need a prescription. While not compulsory, we hope many schools will take advantage of this change. For those at risk of anaphylaxis, this should be a part of their duty of care. This will increase awareness and highlight the need for staff to be trained to recognise and treat anaphylaxis in schools."
Not familiar with what these AAIs look like?
Here are some examples of what schools will now have access to and be carrying.
Is your school prepared for anaphylactic emergencies?
While not compulsory it is something that will offer comfort to both teachers and parents. If you haven't yet invested in an AAI and would like to, you can get yours from a pharmacy.
If you have any further questions, click here to find out more with Anaphylaxis Campaign.
Find our blog useful? Please feel free to share this on your favourite social platform with colleagues, friends and family.